I'm attempting to make my first custom XMOS board for general purpose microcontroller usage, and settled on the XUF series for the USB functionality and ROM. However, I'm not exactly sure how to program it.
Here's an image of the simplified schematic in the data sheet.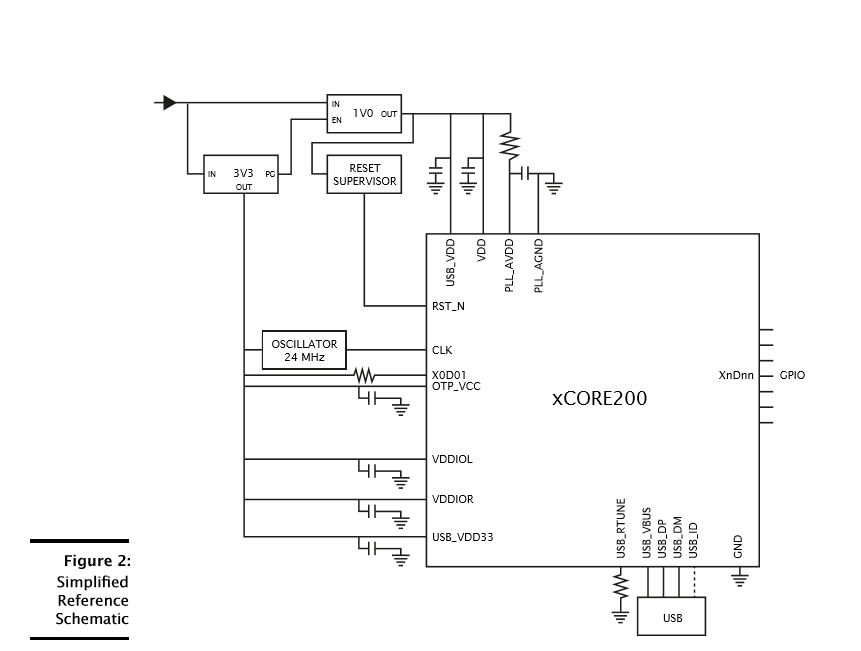 It appears that all I need for the microcontroller itself to function is a 3.3v and 1v regular, plus some discrete components.
My question is, can I just design with the above schematic in mind and program via that USB connection at the bottom using the XTime Composer tools, or do I need to break out the JTAG somehow and program using the XTAG adapter?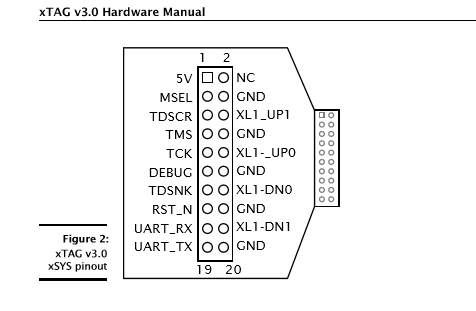 If it's the latter, where do TDO, TCI, TCK, and TMS on the XUF need to connect to on the XTAG? Do I need to use something other than the XTAG to program it, or is there an easier way to program that I'm overlooking?